An Unforgettable Corporate Getaway!
If you want to set your organization apart, choose HeadsUp Fly Fishing for your next corporate fishing event.Whether it's an off-site meeting, a team-building venture, customer reward program, employee incentive, or a way to strengthen distributor or dealer relationships, nature provides the perfect backdrop for combining business and pleasure. Relaxing in a boat, people move past the formalities that are often apparent in the office.
When relieved of titles and the stresses of everyday life, team members are able to step back, unwind and get to know one another in a manner that simply cannot be accomplished in the confines of a boardroom, hotel meeting room or conference center. Only a wilderness corporate adventure can do that. Teamwork is a natural by-product of the outdoor experience. And good team work is good business.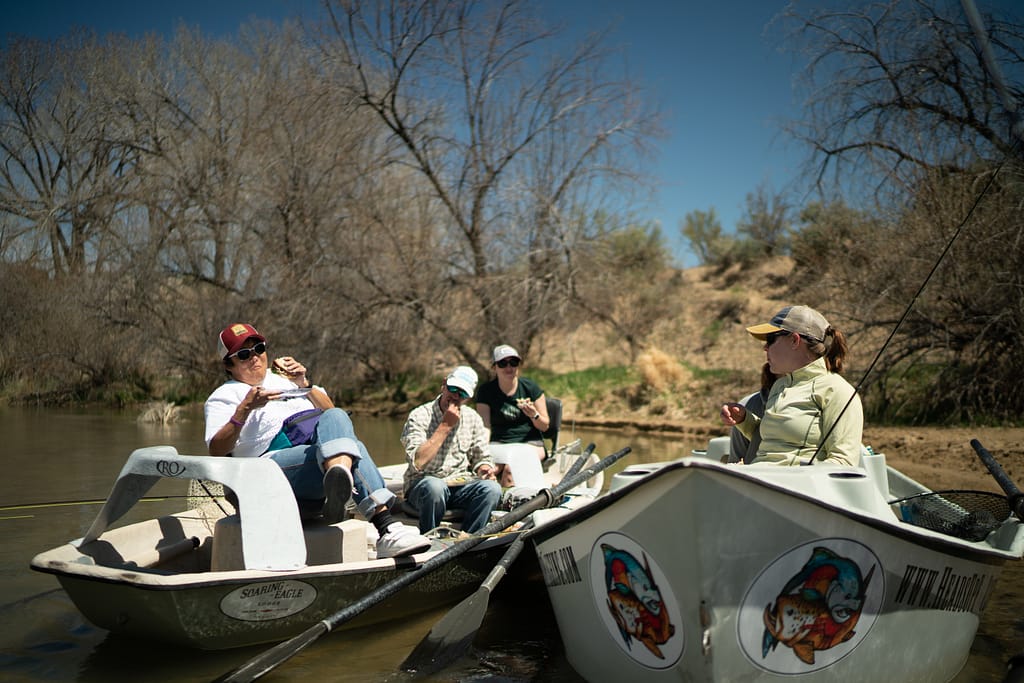 Corporate
On the water meetings, catered wilderness lunches, and team building activities are just some of the features of our corporate outings.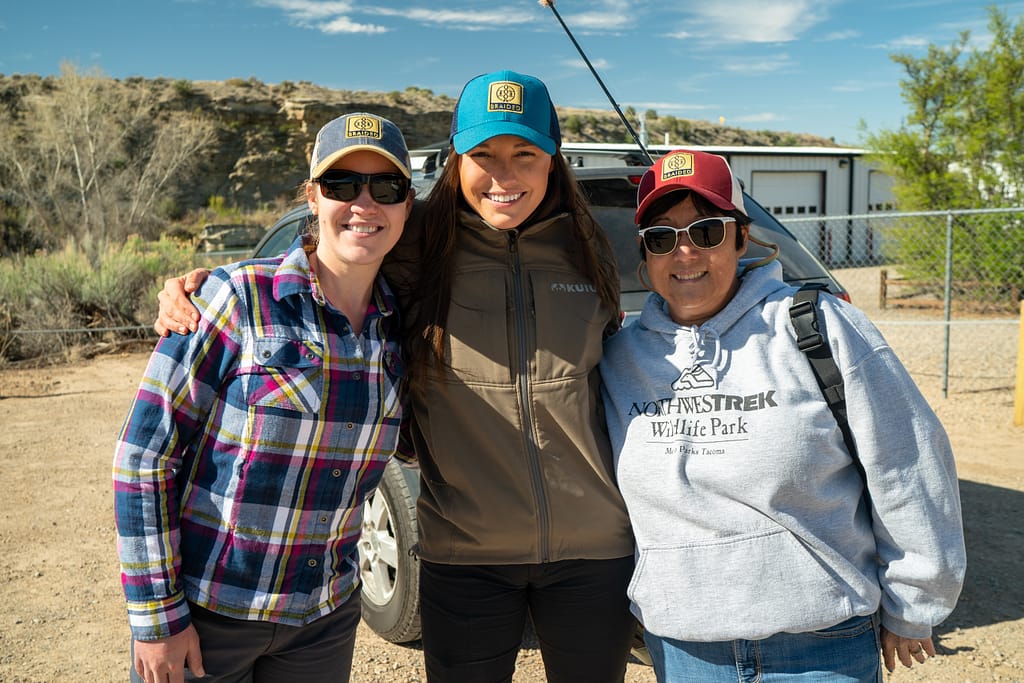 Bridal/Wedding Parties
Bachelor/bachelorette parties, activities for wedding guests while visiting town, and packages with wine tastings and culinary experiences round out these offerings.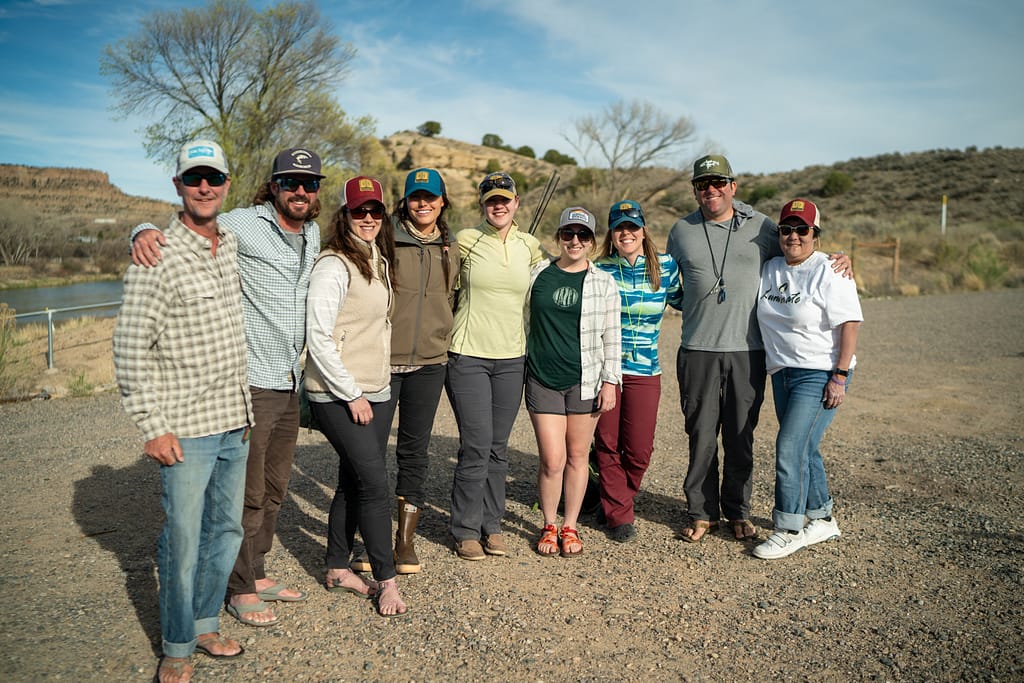 Clubs
Tailored to acommodate different group sizes and budgets, seminars and guest speakers available, fly tying and other technical presentations.
Fishing:
Half Day Wade – $190 per person (can add lunch + $20/person)
Full Day Wade – $225 per person (includes a delicious streamside lunch)
Half Day Float – $385 Per Boat – max 2 per boat (can add lunch + $20/person)
Full Day Float – $450 Per Boat – max 2 per boat (includes a delicious streamside lunch)

Packages can also include:
Lodging and Meals
Limo / Transportation
Outdoor Catering / Premier Lunch Upgrade
Conference Room and Game Room
Other Area Attractions

Packages are fully customizable to accommodate the needs of any group.

Half Days are 4 hours of fishing, Full Days are 8 hours.
Group rates require booking at least 8 people.
Deposit is non refundable due to cancellation 45 days prior to reservation date
We fish in all weather conditions, rain or shine.
"Jeremy, Rob, and Brad were all top notch professionals. Our group of 6 (3 boats) all had an amazing time over two days in January. We caught plenty of thick rainbows and browns, and the winter scenery on the Juan was incredible! The service we received was 5-star. The guides picked us up at our house each morning, and served us hot lunch riverside. Great instruction and attitudes on the water. Couldn't have asked for a better experience!"

Group of 6

Ricky