Our experienced guides accommodate float or wade fisherman, from novice to seasoned anglers, 365 days of the year. We pride ourselves on our ability to teach basics to beginners as well as advanced techniques to veteran anglers. Our focus is on the total experience a day of fly fishing has to offer. From beautiful locations, feisty fish, sharing time with friends and family, and enjoying a delicious streamside meal, a trip with Heads Up Flyfishing is a truly memorable experience. We cap this off with a guide staff that is not only professional, hardworking, and knowledgeable, but a group of friends that are thankful for what they do and look forward to sharing their enthusiasm and love of the sport with you.
Ready for an adventure? Heads Up Fly Fishing maintains partnerships across the Western Hemisphere to offer one-of-a-kind fishing experiences for its clients. Ranging the backcountry of the Florida Everglades to the flats of Honduras, Heads Up Fly Fishing will provide full concierge services to ensure a trip with no worries, so you can focus on enjoying your time and landing trophy fish!
Destinations
Ready for an adventure? We partner with lodges to offer one-of-a-kind fishing experiences for our clients.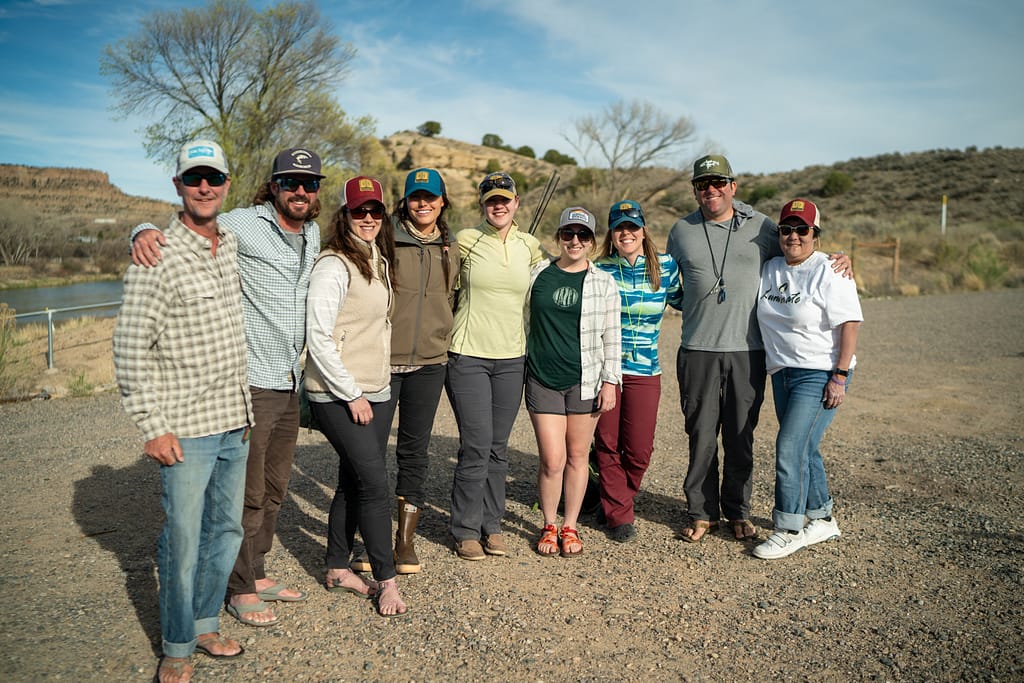 Group Trips
With our conference room facilities and various lodging options, we can accommodate any size group.